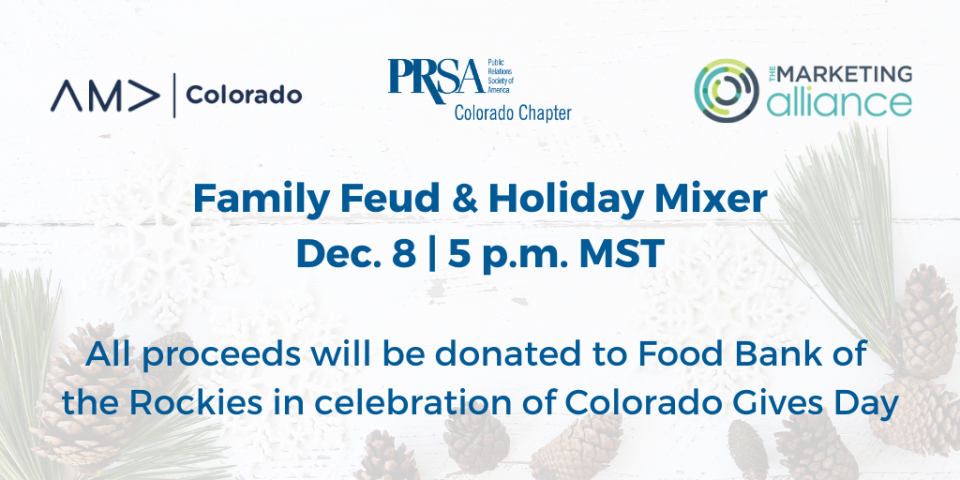 Virtual Happy Hour Fundraiser
AMA Colorado, PRSA Colorado and The Marketing Alliance are hosting a virtual food drive to help Food Bank of the Rockies feed hungry families this holiday season. In lieu of a registration fee for the holiday happy hour, we hope you will make a donation to our virtual food drive and attend our fun Family Fued-style Happy Hour! Will you help us and contribute to this important cause?
Did you know the food bank can provide four meals or five pounds of food for just a dollar? Even a small donation can make a difference when you give through this virtual food drive. Suggested donation is $5-$10. Click the "Donate Now" button to make your gift.
Thanks in advance for your help!
View More
Virtual Food Drive Honor Roll
AMA Colorado - Kaspo
$100
Chris Miller, AMA member
$60
Top Virtual Food Drive Donors
AMA Colorado - Kaspo
Chris Miller, AMA member
Anonymous
Anonymous
Anonymous