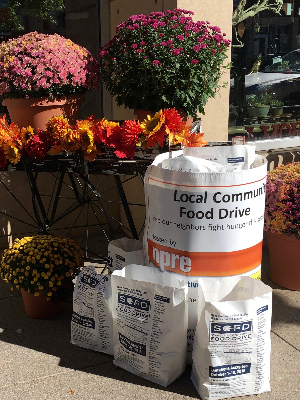 NPRE Team Community Food Drive
The NPRE Team is hosting our 11th Annual Community Food Drive to help the Food Bank of the Rockies feed hungry families. Last year our team raised enough to provide over 34,000 meals. Will you help us again this year and contribute to this important cause?

Did you know the food bank can provide four meals or five pounds of food for just a dollar? Even a small donation can make a difference when you give through this virtual food drive. Click the Donate Now button to make your gift.

Together we can solve hunger. Thanks in advance for your help!

View More
NPRE Team
$0
Team Honor Roll
Ben and JoAllan Gehdr
$1,000
Tony & Melinda Howlett
$500
Ms. Linda Diane Boone
$120
Samantha & Patrick Holden
$120
Justin and Julie Mills
$100
Tom and Sandy Sorensen
$100
Ariana Flores and Justin Tara
$35
Top Donors
Anonymous
Ben and JoAllan Gehdr
Ted Kouba
Tony & Melinda Howlett
Catherine Murphy