Thanksgiving Donation Match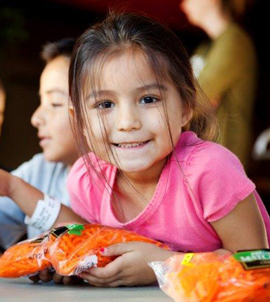 This Thanksgiving, we're grateful for all we have. But this year, even more than most, many families face challenges that don't just disappear on a day of celebration. In a nation of our wealth, it's staggering that nearly 1 out of 7 kids still go to bed hungry. Local food banks provide a critical resource for those in need.
And the incredible part is - even a small donation goes so far! Food banks can provide four meals or five pounds of food for just a dollar. Everything you donate makes an incredible impact.
We know how generous you are to other charities you care about, but we're hopeful you'll also consider donating to a local food bank this Thanksgiving. To help that donation have even greater impact this week, our family will match donations to this goal.
Click the Donate Now button to make your gift and share some of what we all have this Thanksgiving. Thank you!

View More
Fundraising Honor Roll
Barbara & Preston Padden
$1,000
Eric and Amanda Ryan
$120
Zach & Allison Gingold
$100
Mrs Elizabeth Merritt ESQ.
$100
The Shefferman Family
$50